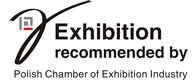 19.02.2019
Stylistically diverse playgrounds, swimming pools and swimming pool technology as well as safe surfaces for recreational zones will be presented during the incomming edition of Sport Invest Fair Trade.
19.02.2019
Another edition of the exceptional in the Polish market Sport and Recreation Trade Fair is ahead of us. The Sport Invest trade fair is the response to the growing trend of expanding the infrastructure of holiday resorts, creating recreation zones in public spaces or attractive playgrounds in private educational establishments or even restaurants or service points.
07.02.2018
INTEX DEVELOPMENT LTD is the largest manufacturer of inflatable recreational and sporting goods in the world. Their pools provide entertainment in home gardens around the world, on hot days being mandatory household equipment.
More news
---

Sport and Recreation trade fair
Who is SPORT INVEST for??
If you are looking for new products and technology with a range of sport equipment and design of:


sport halls
stadiums, pitches and courts
swimming pools
wellness and spa zones
or you are interested in the latest solutions and proposals to:
natural and synthetic surfaces
equipment for sports facilities
infrastructure of winter sports
lighting and sound solutions for sports facilities
security and access control systems
design, financing, construction and operation and management of sports facilities
you've come to the right place! See the full range of sports infrastructure industry during Poland's only fair event!
Learn more about Polish market: (Source: paih.gov.pl)
Investor's Guide
Information Bulletin
Poland in Figures
Visit the SPORT INVEST Fair!
Do you have any questions? Do not hesitate to ontact us! We will be happy to answer any questions regarding the participation in the fair and additional services we offer.

Are you a manufacturer or distributor of the above mentioned products and services? Do not wait! Ask for participation offer in the Sport and Recreation Fair SPORT INVEST!
We will invite on your behalf:
owners and administrators of sports, wellness and spa zones
developers and general contractors
private investors (owners of hotels, guesthouses, resorts, spas, health resorts, etc.)
institutional investors (representatives of local governments, directors of recreation and sports facilities, swimming pools, etc.)
architects
consumers (i.a. in the field of wellness, fitness, spa, swimming pools, saunas, tennis courts, playgrounds)