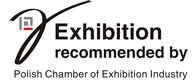 SPORT INVEST trade fair 2019 - activate your free time
Another edition of the exceptional in the Polish market Sport and Recreation Trade Fair is ahead of us. The Sport Invest trade fair is the response to the growing trend of expanding the infrastructure of holiday resorts, creating recreation zones in public spaces or attractive playgrounds in private educational establishments or even restaurants or service points.
During the incoming edition of the Sport and Recreation Trade Fair SPORT INVEST the newest offers from companies supplying modern and stylistically diverse playgrounds, swimming pools and swimming pool technology as well as safe surfaces for recreational zones will be presented. The SPORT INVEST trade fair is mostly dedicated to owners of hotels, guest houses and resorts who are considering building or modernisation of sport and recreation attractions, but also to entrepreneurs running private nurseries, nursery schools and schools. It is also a perfect source of inspiration for representatives of local authorities, development companies and general contractors – outdoor gyms, playgrounds and other such attractions significantly increase the value of offered flats and houses.
The Sport Invest trade fair is a perfect addition to the exhibition of the International Garden and Landscape Architecture Fair Gardenia and Special Days fair, collectively presenting a comprehensive offer for investors, owners and managers of real properties, designers, architects responsible for equipping and designing green areas, recreational zones as well as sports, shopping and tourist facilities.